Speakers
Speakers are listed based on the order of presentation.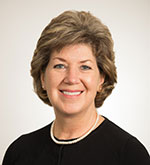 Rose Aurigemma, Ph.D.
Acting Associate Director, Developmental Therapeutics Program (DTP)
Division of Cancer Treatment and Diagnosis (DCTD), NCI, NIH
Dr. Aurigemma has been a programmatic leader in drug development for over 20 years. Her tenure as the Deputy Associate Director of DTP resulted in the launch of the Stepping Stones preclinical development program as well as the initiation and expansion of biopharmaceutical manufacturing support for adoptive cell therapies and ImmunoOncology initiatives. She was appointed as Acting Associate Director of the DCTD Developmental Therapeutics Program in January 2021.
Before joining NCI in 2017, Dr. Aurigemma served as Chief of the Drug Development Section in the Division of Microbiology and Infectious Diseases at the National Institute of Allergy and Infectious Diseases, NIH, where she directed programs to advance new therapies for infectious diseases of public health and biodefense concern such as influenza, antibiotic resistant infections, dengue fever, Ebola, and anthrax. During that time, numerous clinical trials were initiated for new therapeutics and several products attained market approval and placement in the federal Strategic National Stockpile.
Dr. Aurigemma previously served as Program Director in the Biological Resources Branch of DTP where she managed a portfolio focused on the development of biological cancer therapies resulting in the advancement of numerous biopharmaceutical products into phase I clinical trials for cancers such as glioblastoma multiforme and ovarian cancer. Prior to joining NIH, Dr. Aurigemma held positions as a research and discovery scientist and clinical research manager in the private biotechnology sector, working to develop new drugs to treat cancer, diabetes and other diseases. Dr. Aurigemma holds a Ph.D. in Microbiology from Colorado State University and a B.S. in Biology from Cornell University.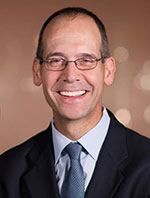 Philip Jones, Ph.D.
Vice President, Therapeutics Discovery and Research Strategy and Operations at MD Anderson Cancer Center
Head of Drug Discovery, Institute of Applied Cancer Sciences, MD Anderson Cancer Center
Dr. Jones is Vice President for Therapeutics Discovery (TDD), and Research Strategy and Operations at MD Anderson Cancer Center, and Head of Drug Discovery for the Institute of Applied Cancer Science (IACS). TDD is a fully integrated drug discovery and development unit with a mission to bring new, more effective therapeutics to patients. Researchers in the TDD group are developing small and large molecule plus cellular therapeutics. It employs a bench-to-bedside, synergistic approach relying on three key components: an experienced team of professional drug discovery scientists; real-time access to insights gained by the best physician- scientists in the nation; and clinically informed, patient-oriented research programs. The Institute of Applied Cancer Science (IACS), the small molecule development platform, was the first platform created to support MD Anderson's Moon Shots Program™ — a bold, comprehensive effort to rapidly and dramatically reduce deaths to cancer, and which paved the way to the creation of the Therapeutics Discovery and Development Division.
Prior to his appointment at MD Anderson in 2011, Dr. Jones amassed more than 15 years of drug discovery research experience from Merck at three worldwide locations. He led several of Merck's oncology drug discovery programs, overseeing cross-functional project teams that successfully delivered novel candidates to ongoing clinical trials. These include the PARP inhibitor niraparib (Zejula™), which is approved for the treatment of ovarian cancer. He also was involved in developing raltegravir, the first-in-class HIV integrase inhibitor. Dr. Jones earned his Ph.D. in organic chemistry from The University of Nottingham, United Kingdom, and completed his postdoctoral research at Philipps-Universität Marburg, Germany.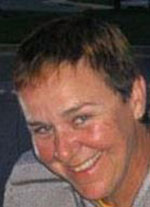 Melinda G. Hollingshead, D.V.M., Ph.D.
Chief, Biological Testing Branch, Developmental Therapeutics program, Division of Cancer Treatment and Diagnosis, National Cancer Institute, NIH
Dr. Melinda Hollingshead has served as Chief of the Biological Testing Branch (BTB) at NCI since 2005. The BTB establishes patient derived xenograft (PDX) models, isolates cell lines from PDX models, and conducts preclinical anti-cancer drug evaluations in relevant rodent models. Additionally, the BTB manages the distribution of cell lines and tumor samples from the DCTD Repository. Dr. Hollingshead completed certification [MT (ASCP)] and worked as a medical technologist prior to attending veterinary school at Auburn University College of Veterinary Medicine. After working in private veterinary practice, she completed a Ph.D. in Veterinary Medical Sciences at North Carolina State University College of Veterinary Medicine. Subsequently, she was employed at Southern Research Institute where she rose to Head of Virology Division B and managed a Biocontainment Safety Level 3 facility while conducting in vitro and in vivo studies on viruses of military significance. After joining the Biological Testing Branch at NCI, she established a murine model for human immunodeficiency virus drug testing as well as a high capacity hollow-fiber based anti-cancer drug screen. Dr. Hollingshead has co-authored more than 100 peer-reviewed scientific publications, 17 book chapters, and is an inventor on 4 patents.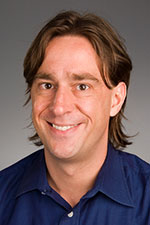 Alex Sparreboom, Ph.D.
Professor, Lucius A. Wing Chair of Cancer Research and Therapy, Division of Pharmaceutics and Pharmacology, College of Pharmacy & Comprehensive Cancer Center, The Ohio State University
Dr. Alex Sparreboom is a Professor and Lucius A. Wing Chair of Cancer Research and Therapy in the Division of Pharmaceutics and Pharmacology at the Ohio State University in Columbus, OH. Dr. Alex Sparreboom received his BSc (1989), MSc (1993), and PhD (1996) in Pharmacy from Utrecht University (Utrecht, the Netherlands), and he was previously affiliated with Erasmus University (Rotterdam, the Netherlands), the National Cancer Institute (Bethesda, MD), and St. Jude Children's Research Hospital (Memphis, TN). Dr. Sparreboom has published over 350 peer-reviewed articles and 20 book chapters (h-index, 99) in diverse areas related to experimental therapeutics, drug-drug interactions, and the integration of clinical pharmacology concepts in drug development. Since 2008 he has been Senior Editor of Clinical Cancer Research, served as Associate Editor of Clinical Pharmacology & Therapeutics (2008-2018), and has previously served on the scientific program committees of the annual meetings of AACR, ASCPT, and ASCO. His current research interests focus on the role of solute carriers in anticancer drug disposition and toxicity, and his laboratory is funded by grants from the National Cancer Institute, NIH.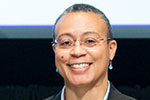 Elizabeth Glaze, Ph.D., DABT
Chief, Toxicology and Pharmacology Branch, Developmental Therapeutics Program, National Cancer Institute, NIH
Dr. Elizabeth Glaze earned her Ph.D. in Pharmacology from the University of Michigan in 1999. There she evaluated the mechanism by which 5′-bromo-2′-deoxyuridine (BrdU) sensitizes human glioma cells to DNA alkylating agents. As a postdoctoral fellow at the University of Pennsylvania, she evaluated the role of polycyclic aromatic hydrocarbon (PAH) o-quinone-induced reactive oxygen species in the formation of 8-oxo-deoxyguanosine DNA adducts, and its relevance in tumor initiation. After her fellowship, Dr. Glaze joined the NIH in 2001 where she managed and provided advice on over a hundred preclinical toxicology/safety studies for cancer treatment, cancer prevention and the prevention and treatment of infectious diseases caused by various biothreat agents. As branch chief of the Toxicology and Pharmacology Branch, she oversees an impressive group of senior toxicologists and pharmacologists who are charged with evaluating the safety of anticancer agents in the later stages of preclinical drug development, and she heads a laboratory that develops in vitro assays to interrogate mechanisms of toxicity in order to detect potential safety liabilities. Detecting liabilities early in drug development allows for the elimination of drugs from the drug development pipeline before spending a small fortune on late stage preclinical studies or clinical trials. Currently the laboratory is developing a model to assess the Chemotherapy Induced Peripheral Neuropathic potential of anti-cancer agents.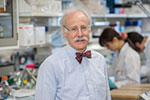 Marc Ernstoff, M.D.
Chief, ImmunoOncology Branch, Developmental Therapeutics Program, Division of Cancer Treatment and Diagnosis, National Cancer Institute, NIH
Over the past 40 years, I have focused my clinical research in expanding our understanding of the immunobiology of human cancer and the development of new immune therapies. I was an undergraduate at Emory University in Atlanta and attended NYU Medical School graduating in 1978. I completed an internal medicine residency at the Bronx Municipal Hospital Center and the Albert Einstein College of Medicine and then did my cancer immunology and immunotherapy training with John M. Kirkwood while at Yale University. I continued to develop my experience and qualifications as a translational immunotherapy clinical scientist while at Yale and the University of Pittsburgh and Pittsburgh Cancer Institute. Over my career, our NCI funded research and clinical trials were aimed at minimizing immune regulatory and suppressive pathways and enhancing existent tumor specific immune function. I have published over 250 original research manuscripts in the areas of renal cell cancer, melanoma and immune therapy strategies including cytokine therapies, dendritic cell vaccines, immune checkpoint inhibition, targeted therapies and ex vivo expanded effector cells for adoptive transfer. My laboratory has developed phenotypic, functional and molecular assays which enable us to explore the immune response to disease and therapy. My current research has focused on the role of exosomes in the tumor microenvironment and developing strategies to leverage CRISPR as a therapeutic tool. While at the University of Pittsburgh and the Pittsburgh Cancer Institute, I was the Director of the Hematology/Oncology Fellowship Program and PI on a T32 Training award from the NCI. Over the years I have successfully mentored over 100 medical students, residents, postdoctoral/fellows, and junior faculty. I was Staff Physician at the Taussig Cancer Institute, Cleveland Clinic Foundation and Director of the Melanoma Program and Professor in the Cleveland Clinic Lerner School of Medicine. In 2016 I assumed the role of Professor and Chair, Department of Medicine, Senior Vice President for Clinical Investigation, The Katherine Anne Gioia Chair of Medicine, Roswell Park Comprehensive Cancer Center and Professor and Chief of the Section of Oncology at the University of Buffalo. In 2020 I moved to the NCI as the new Chief of the ImmunoOncology Branch in the Developmental Therapeutics Program in the Division of Cancer Treatment and Diagnosis.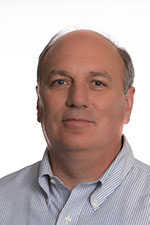 Donald Drinkwater, Ph.D.
Associate Director, Analytical Development, Albany Molecular Research Inc.
Donald Drinkwater Ph.D. received his BS in chemistry from RPI in 1986 and his doctorate in analytical chemistry from Cornell in 1991. After a postdoc at Argonne National Lab, he spent several years at the Texaco R&D labs as a mass spectrometrist, specializing in complex mixtures analysis, before moving to American Home Products working in pharmaceutical research and development. Donald then spent 10 years as a Senior Fellow at Novartis managing a GMP analytical laboratory specializing in MS and NMR testing of pharmaceutical APIs in clinical development and five years as the Senior Director of CMC Analytical for Endocyte Pharmaceuticals. Currently he is an Associate Director of Analytical Services for AMRI, leading drug development analytical method development and validation at three AMRI sites and GMP analytical testing at the AMRI Albany Small Scale Manufacturing facility.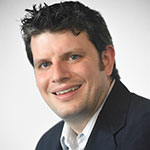 Andy Leyhane, Ph.D.
Senior Research Scientist III, Small Scale Manufacturing, Albany Molecular Research Inc.
Andy Leyhane earned his Ph.D. from Boston College in 2008 working under the guidance of Prof. Marc Snapper. He subsequently joined AMRI where he's held positions in medicinal chemistry, small scale manufacturing, and chemical development. From 2013 to 2018, he managed AMRI's non-GMP high potency suites and was routinely involved in the tech transfer of HPAPIs to their cGMP facilities. Since 2018, he has led AMRI's Small Scale Manufacturing group which specializes in early phase to commercial cGMP manufacturing up to 10 kg.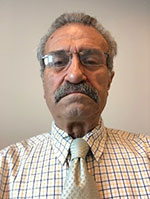 Esmail Tabibi, Ph.D.
Chemist, Pharmaceuticals Resources Branch, Developmental Therapeutics Program, National Cancer Institute, NIH
Dr. Esmail Tabibi brings over 40 years of professional expertise in the pharmaceutical development of small molecule drugs from private sector, academic, and government service settings. Dr. Tabibi is currently a project officer in the Pharmaceutical Resources Branch - Developmental Therapeutics Program (DTP) at the National Cancer Institute (NCI), where he provides expertise in the areas of clinical formulations development and Drug Product Manufacturing and scale up. Prior to joining the NCI, Dr. Tabibi held faculty appointments in pharmaceutics at the University of Rhode Island and also as Associate Professor at the OB/Gyn department of Eastern Virginia Medical School. He also worked in the private sector (Roxane Laboratories, MediControl Corp., MicroVescular Systems) rising to the level of Vice-President R&D. Dr. Tabibi has a PhD in Physical Pharmacy/Pharmaceutics from the University of Maryland, Baltimore, and was a visiting fellow in the Pharmaceutical Resources Branch at NCI.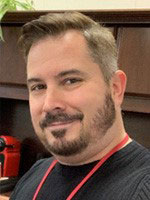 Jason Yovandich, Ph.D., RAC
Chief, Biological Resources Branch, Developmental Therapeutics Program, Division of Cancer Treatment and Diagnosis, National Cancer Institute, NIH
Dr. Jason Yovandich earned his Ph.D. in Molecular and Cellular Biology from Baylor College of Medicine, studying plasmid gene transfer and regulated expression for gene therapy of the synovial joint. His post-doctoral research on DNA-based HIV vaccine development was conducted in the AIDS and Cancer Virus Program (formerly AIDS Vaccine Program) at NCI-Frederick. In 1999, he moved into the product development and regulatory affairs arena and achieved a Certificate in Regulatory Compliance from Hood College and U.S. FDA Regulatory Affairs certification from the Regulatory Affairs Professionals Society. Dr. Yovandich has been with BRB since he started as a Technology Transfer Fellow in 2000. Since 2002 he has served as a grants Program Official and shepherded over 15 translational biological agents through the IND process and into the clinic.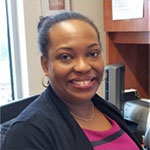 Rachelle Salomon, Ph.D.
Program Director, Biological Resources Branch, Developmental Therapeutics Program, Division of Cancer Treatment and Diagnosis, National Cancer Institute, NIH
Dr. Rachelle Salomon joined the National Cancer Institute (NCI) in 2017 as a program director in the Biological Resources Branch in the Developmental Therapeutics Program, Division of Cancer Treatment and Diagnosis (DCTD). Dr. Salomon manages NCI grants and contracts including the development of novel biologic therapies by the Biopharmaceutical Development Program (BDP) at the Frederick National Laboratory for Cancer Research (FNLCR). The BDP provides process development, cGMP manufacturing, process analytics, quality assurance and regulatory support for biologics. Prior to NCI, she served as a program officer for influenza vaccine research and development at the National Institute of Allergy and Infectious Diseases (NIAID) for eight years. As a health scientist administrator, Dr. Salomon has served as the scientific lead on clinical trials, the Contracting Officer Representative (COR) for contracts developing biologics and animal models, and the subject matter expert (SME) or representative on interagency committees and international delegations. Dr. Salomon earned her Ph.D. in immunology at Brown University and performed her postdoctoral studies in influenza pathogenesis at St. Jude Children's Research Hospital.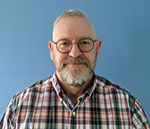 Ray Harris, Ph.D.
Program Director, Biological Resources Branch, Developmental Therapeutics Program, Division of Cancer Treatment and Diagnosis, National Cancer Institute, NIH
Dr. Ray Harris earned his Ph.D. in Molecular Genetics from University of Liverpool, UK studying plasmid transfer genetics of streptomycetes. He conducted post-doctoral research on the baculovirus expression system at the Institute of Virology, Oxford, UK. For over eleven years he held various R&D & manufacturing roles at Life Technologies both in UK and US developing biotechnology-based products and services. From 2000-2010 he led groups developing and manufacturing numerous biological products to treat infectious diseases and cancer diseases, guiding over 12 agents through the IND process into Phase I studies. He joined NIAID as a Program Officer in 2010 and served as the Contracting Officer's Representative (COR) on several contracts. He provided oversight for NIAID's Biopharmaceutical Product Development Services contract and various R&D contracts, guiding over 14 agents through the IND process into clinical studies. Dr. Harris has been with BRB as a Program Director since 2019.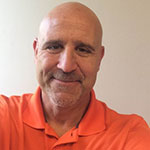 Anthony Welch, Ph.D.
Project Officer, Biological Resources Branch, Developmental Therapeutics Program, Division of Cancer Treatment and Diagnosis, National Cancer Institute, NIH
Dr. Anthony Welch is a Project Officer in the Biological Resources Branch and Developmental Therapeutics Program in the Division of Cancer Treatment and Diagnosis at NCI. Dr. Welch is currently responsible for oversight of translational research projects involving cell and gene therapy and for the cGMP manufacturing activities that support those projects. This includes current support of multi-center autologous CAR T-cell trials in pediatric AML and pediatric sarcoma and neuroblastoma. Dr. Welch obtained his Ph.D. from The Johns Hopkins University School of Medicine followed by post-doctoral research studying structure-based drug design and enzyme engineering at Roche Bioscience. Prior to joining NCI, Dr. Welch was responsible for discovery research programs at biotech companies Bioqual Inc and Wellstat Biologics. Dr. Welch is co-inventor on multiple US patents and co-author of numerous scientific papers.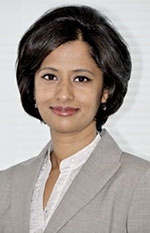 Rachel McMullen, M.P.H., M.H.A.
Senior Regulatory Project Manager, Center for Drug Evaluation and Research, Food and Drug Administration
Rachel McMullen is a senior regulatory project manager with over 7 years of experience in the Office of Oncologic Diseases in the Center for Drug Evaluation and Research (CDER), at the Food and Drug administration (FDA). She oversees and manages a complex portfolio of drug applications for hematologic malignancies ranging from pre-IND and IND to marketing applications such as NDAs, BLAs and biosimilars and provides scientific, regulatory and management input to both internal and external stakeholders. She has over 10 years of technical, management, and strategic policy experience in the fields of clinical research, healthcare, and public health which have given her a more nuanced understanding of the healthcare industry. She also worked at the University of Minnesota Medical School studying the translational control of apoptosis and drug discovery. Before starting her federal career at the U.S. Food and Drug Administration, she served as a congressional intern focusing on health policy at Capitol Hill. Additionally, Rachel has also worked in the private sector as a management consultant for various healthcare organizations. Rachel holds a Bachelor of Arts degree in Biology and Psychology from Luther College, and has earned both her MPH in health management and policy as well as her executive MHA from the University of Minnesota School of Public Health.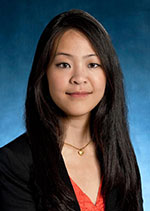 May Tun Saung, M.D.
Medical Officer, Division of Oncology Products, Food and Drug Administration
Dr. May Tun Saung, M.D. is a Medical Officer in the Division of Oncology 3 in the Office of Oncologic Diseases/Oncology Center of Excellence (OOD/OCE) at the Food and Drug Administration (FDA). Her responsibilities at FDA include reviewing new 30-day INDs, maintaining existing INDs, providing written and verbal advice to sponsors at meetings about their clinical development plans, and reviewing marketing applications. She is also involved in a number of OCE initiatives. She received her Bachelor of Science in Engineering (B.S.E.) in Materials Science & Engineering from the University of Pennsylvania, with minors in Bioengineering and Chemistry (2006). She received her medical degree from the Icahn School of Medicine at Mount Sinai in New York City (2010). She completed her Internal Medicine internship and residency at the Boston University Medical Center (2013). She completed her fellowship in Hematology and Medical Oncology at Johns Hopkins University, where she received grants to pursue her laboratory research interests including the ASCO Young Investigator Award (YIA) and did an additional year of research focusing on immunotherapy for pancreatic adenocarcinoma (2015-2019). She is currently board certified in Internal Medicine, Hematology, and Medical Oncology. She precepts medical oncology fellows in the outpatient care of patients with solid malignancies at Johns Hopkins.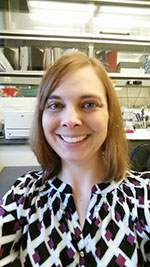 Amy Skinner, Ph.D.
Division of Oncology Products, Food and Drug Administration
Dr. Amy Skinner is a Toxicologist in the Division of Hematology and Oncology Toxicology (DHOT), Division of Oncology 2 within the Office of Oncologic Diseases at the Food and Drug Administration (FDA). She reviews nonclinical toxicology and pharmacology studies and data submitted to 30-day INDs or marketing applications to establish the sufficiency and adequacy of testing in support of proposed clinical studies or product labeling. She determines whether studies are adequate to evaluate the risk to humans, and whether data support the proposed clinical studies at the recommended dose. Dr. Skinner received her doctorate in Environmental and Molecular Toxicology at Oregon State University. She completed an NIH-funded postdoctoral fellowship in hematopoietic stem cell biology and lentivector design for gene therapy applications at the Papé Family Pediatric Research Institute at Oregon Health & Science University (OHSU). She then served as junior faculty in the Department of Surgery at OHSU, and Research Associate in the Cytogenetics Core Research Laboratory at OHSU. She joined the FDA's nonclinical review team in December 2018.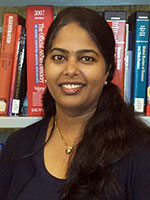 Bhanu Ramineni, M.B.A., M.S.
Chief, Regulatory Affairs Branch, Cancer Therapy Evaluation Program, National Cancer Institute, NIH
Bhanu Ramineni, M.S., M.S., became the Chief of the Regulatory Affairs Branch in October 2019. She joined the Drug Regulatory Group in the branch in 2010. Ms. Ramineni comes with significant experience in FDA Regulatory Affairs, as well as preclinical and clinical development of vaccines with a special focus in immunology. She has managed a portfolio of CTEP investigational agents, which involves the maintenance of the complete life cycle of Investigational New Drug Applications (IND) and facilitates FDA communications related to that portfolio. Before coming to CTEP, she spent 10 years at the NIAID (Laboratory of Malaria Immunology and Vaccinology), WRAIR (Division of Viral Diseases) and NIEHS (Environmental Autoimmunity Group) providing scientific, regulatory, and management support to the development and implementation of vaccine (malaria and dengue) strategies, as well as participating in drafting MTAs, RFPs, proposal writing, and the ad hoc review of proposals. She holds two MS degrees: one in Environmental Sciences from Nagarjuna University, India, and a second one in Biochemistry and Molecular Biology with a specialization in Biotechnology from Georgetown University.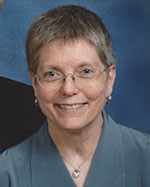 Tracy Lively, Ph.D.
Deputy Associate Director, Cancer Diagnosis Program, Division of Cancer Treatment and Diagnosis, National Cancer Institute, NIH
Dr. Tracy Lively holds a bachelor's degree from Pomona College and the Ph.D. degree from the Massachusetts Institute of Technology. Prior to coming to the NIH in 1996 she had been an assistant professor in the Division of Biomedical Sciences at the University of California, Riverside, and had completed post-doctoral fellowships in cancer biology and human genetics. As a Program Director, and later as Deputy Associate Director of the Cancer Diagnosis Program, Dr. Lively has been responsible for the scientific oversight of a portfolio of investigator-initiated research grants, and has developed and implemented targeted research initiatives for exploratory research, for technology development and for patient-oriented research in cancer diagnostics. She reviews the correlative science aspects of protocols for NCI's clinical trials program, and organizes scientific meetings and working groups with investigators outside the NIH.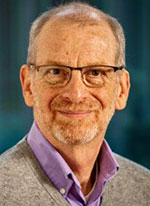 Jeffrey A. Moscow, M.D.
Chief, Investigational Drug Branch, Cancer Therapy Evaluation Program, National Cancer Institute, NIH
Dr. Moscow joined the Investigational Drug Branch (IDB) in 2014 after serving part time since 2012, and was appointed Branch Chief in 2018. He is a graduate of Harvard University and the Geisel School of Medicine at Dartmouth. Dr. Moscow completed his pediatric residency at the University of Texas Southwestern in Dallas and a fellowship in pediatric hematology-oncology in the Pediatric Oncology Branch, NCI. Prior to joining CTEP, he was Children's Miracle Network Professor of Pediatrics, Chief of Pediatric Hematology-Oncology, Vice Chair of Pediatrics, and co-leader of the Experimental Therapeutics Program of the Markey Cancer Center, all at the University of Kentucky. His IDB portfolio includes tyrosine kinase inhibitors, therapeutic antibodies and antibody-drug conjugates, and cellular therapies. He is also the program director of PDXNet, a precision medicine initiative to incorporate patient-derived models into NCI's preclinical drug development efforts. Dr. Moscow has been awarded 5 US patents, and is an author of over 100 peer-reviewed articles, reviews, and book chapters.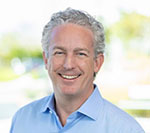 Jeremy Caldwell, Ph.D.
Chief Executive Officer & President, Inception Therapeutics, Incorporated
Jeremy S. Caldwell has served as the President and CEO of Inception Therapeutics since joining the company in 2018. Jeremy is also a Venture Partner with Versant Ventures. He brings significant expertise in the discovery, development and translation of innovative therapies and the creation of novel drug discovery platforms for applications in patients. Most recently Jeremy was Executive Vice President and Chief Scientific Officer at Ardelyx Inc where he advanced a portfolio of novel anti-fibrotics and cardiorenal therapeutics to the clinic. Prior to that he was an Entrepreneur-in-Residence at Third Rock Ventures focusing on the formation and development of life science companies. Prior to that Jeremy served as Vice President, Head of RNA Therapeutics, Lead Discovery and Protein Sciences for Merck Research Laboratories, and was Executive Director of Molecular and Cellular Biology, Lead Discovery and Genomics at the Genomics Institute of the Novartis Research Foundation (GNF). In these roles, Jeremy was responsible for building and advancing major aspects of the drug discovery and technology infrastructure, significantly contributing to the success of the drug discovery pipeline coming from Merck and GNF across therapeutic areas. Jeremy has experience starting life science companies having co-founded the biopharmaceutical company Kalypsys Inc. and developing the technological basis for Rigel Inc. based on his PhD thesis. He received a B.S. in Molecular and Cellular Biology from the University of California at Berkeley and a Ph.D. in Molecular Pharmacology from Stanford University.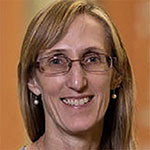 Carolyn Buser-Doepner, Ph.D.
Vice President, Novel Human Genetics unit, GlaxoSmithKline
Carolyn A. Buser-Doepner, PhD brings over 25 years of pharmaceutical industry experience in the development of anti-cancer therapeutics. Dr. Buser-Doepner started her industrial career in 1996 at Merck Research Labs for oncology, holding positions as preclinical team leader for several drug discovery programs, director of Oncology Health Care Solutions, and as senior director of External Scientific Affairs in Oncology. In 2011, Dr. Buser-Doepner joined GlaxoSmithKline (GSK) holding appointments as VP of the Protein Dynamics Drug Performance unit for oncology, and then as VP of the Discovery Partnerships with Academia unit where she led a team of drug development scientists to identify and progress novel targets in partnership with biology and disease experts in academia. She also assumed interim responsibility for Target Sciences, a unit invested in genetics and genomics research for identification and validation of novel targets, biomarkers, patient sub-populations and new indications. In 2019, she was appointed VP of the Novel Human Genetics unit. Dr. Buser-Doepner received her B.A./B.A. in chemistry and German from Bryn Mawr College, spent one year as a Fulbright Scholar at the Technical University of Braunschweig in Germany, and obtained her Ph.D. in Biophysical Chemistry at Yale University in 1992. She was a Damon Runyon – Walter Winchell postdoctoral fellow at the State University of NY at Stony Brook where she subsequently served as Research Assistant Professor.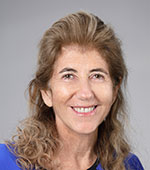 Barbara Mroczkowski, Ph.D.
Special Assistant to the Deputy Director of NCI Clinical and Translational Research, National Cancer Institute, NIH
Dr. Barbara Mroczkowski has been the Special Assistant to the Deputy Director for Clinical and Translational Research, National Cancer Institute, since 2007. From 1993 to 2007, Dr. Mroczkowski was Group Leader and Director at Pfizer La Jolla, where she led a productive team of scientists that brought several targeted agents into the clinical setting, many of which received FDA approval. She was part of the team at Agouron Pharmaceuticals that solved the first high resolution crystallographic structure of the VEGFR kinase domain and proceeded to launch INLYTA® (Axitinib) and SUTENT®, selective and non-selective small molecule inhibitors of VEGFR kinase domain. She participated in the launch of VIRACEPT®), one of the first protease inhibitors to be approved by the FDA that is still widely prescribed in combination with reverse transcriptase inhibitors for the treatment of HIV infection. She led the team at Pfizer that was responsible for discovering and developing XALKORI® (Crizotinib). Dr. Mroczkowski is the author of numerous publications in the areas of signal transduction, receptor tyrosine kinases, and novel targeted therapies for solid tumors. She served on the faculty of Vanderbilt Medical School from 1983-1993, where her research interests focused on elucidation of EGF/TGFβ signaling pathways.
Dr. Mroczkowski currently oversees NCI's Experimental Therapeutics (NExT) Program, a program designed to facilitate the progression of novel therapeutic interventions from the private and public sector towards clinical evaluation and registration. She is an active participant in NIH Center for Advancing Translational Science (NCATs) initiatives focused in the areas of orphan human diseases (TRND) and drug repurposing (New Therapeutic Uses for Existing Molecules). Dr. Mroczkowski received her PhD in Genetics from the University of Connecticut, where her thesis work focused on small regulatory RNAs. She conducted postdoctoral studies in the laboratory of Dr. Stanley Cohen, Distinguished Professor and Nobel Laureate, at Vanderbilt School of Medicine before joining the faculty in the Department of Biochemistry, Vanderbilt School of Medicine. She was a scholar of the American Cancer Society.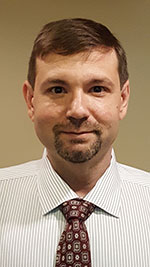 Jason Cristofaro, Ph.D., J.D.
Intellectual Property Program Manager, Division of Cancer Treatment and Diagnosis, National Cancer Institute, NIH
Dr. Cristofaro joined the National Cancer Institute's (NCI's) Division of Cancer Treatment and Diagnosis (DCTD) in 2007 after completing a two-year Presidential Management Fellowship. During his tenure, Dr. Cristofaro's work has focused on implementing intellectual property policy to support DCTD's core function of advancing the development of novel anticancer therapeutic agents, with a particular focus on enabling innovative public-private partnerships. Major projects have included revising the division's policy for managing internal Cooperative Research and Development Agreements (CRADAs), developing a consistent standard for determining monetary contributions of CRADA partners, revising and implementing DCTD contractual agreements for screening potential anticancer compounds, revising the Intellectual Property Option of the Cancer Therapy Evaluation Program, and developing and vetting the overall contractual agreement structures for the NCI Experimental Therapeutics program (NExT), the MATCH initiative and the NCI formulary. Dr. Cristofaro currently serves as Intellectual Property Program Manager for the DCTD and as Alternate Technology Development Coordinator for the NCI. He received his Ph.D. in Microbiology from the University of Maryland and his J.D. from Georgetown University.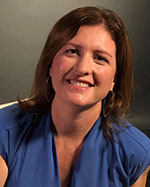 Kory Hallett
Program Director and Team Leader, Small Business Innovation Research Development Center, National Cancer Institute, NIH
Dr. Kory Hallett is a Program Director and Team Leader in the Small Business Innovation Research (SBIR) Development Center at the National Cancer Institute. Kory manages program evaluation for the Development Center, and serves as a program officer to SBIR and STTR grants in the areas of immunology, immunotherapy, and monoclonal antibody technology. She also participates in the Center's many initiatives to support the development of innovative cancer technologies. Kory initially joined the NCI SBIR Development Center in 2014 as a Science & Technology Policy Fellow with the American Association for the Advancement of Science (AAAS).
Dr. Hallett received her doctorate in Cell and Molecular Biology in 2009 from the University of Nevada, Reno. She completed a postdoctoral research fellowship at the University of Wisconsin-Madison, where she worked in a translational lab researching monoclonal antibody-based therapeutics for pediatric neuroblastoma.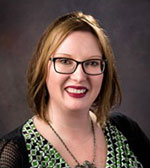 Yvonne A. Evrard, Ph.D.
Operations Manager and Program Manager, Frederick National Laboratory for Cancer Research
Yvonne A. Evrard, PhD is the Operations and Program Manager for the NCI Patient-Derived Models Repository (PDMR, pdmr.cancer.gov). She provides scientific oversite for model development, characterization, and preclinical modeling efforts for the PDMR. The PDMR is focused on obtaining clinical specimens from cancers that are underrepresented in the PDX community, including rare cancers, such that researchers can perform adequately powered preclinical studies for biomarker and therapeutic discovery. Dr. Evrard oversees multiple funding opportunities for acquisition of patient tumor material for model development as well as deposition of patient-derived models from outside researchers into the PDMR. All models are associated with the medical history from consented patients including current and prior therapies and patient response. Using these data as well as NextGen sequencing, Dr. Evrard helps implement preclinical studies for new combination therapies and novel therapeutics. Dr. Evrard oversees daily operations of the PDMR and coordinates the efforts of the interdisciplinary team that are needed for this effort. Dr. Evrard earned a Ph.D. in Biochemistry and Molecular Biology from The University of Texas Health Science Center at Houston, Graduate School of Biomedical Sciences and has a research background in developmental biology, generation of transgenic mouse models, chromatin biology, and molecular biology.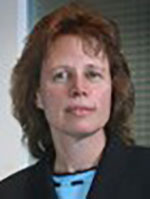 Lori A. Henderson, Ph.D.
Program Director, Cancer Therapy Evaluation Program, Division of Cancer Treatment and Diagnosis, National Cancer Institute, NIH
Dr. Lori Henderson is a Program Director who joined the Clinical Investigations Branch in CTEP in 2019. She manages a portfolio of clinical grants covering the hematologic malignancies as well as activities related to the NCI collaboration with the National Heart, Lung, and Blood Institute on the Blood and Marrow Transplant Clinical Trials Network and other projects in the hematologic and transplant fields. Dr. Henderson also serves on select trans-NIH and National Science and Technology Council (NSTC) interagency subcommittees. As the NCI Representative, she provides guidance to the NIH Office of Extramural Research on the NIH Clinical Trials Stewardship Reforms and leads the NCI Stewardship Committee's efforts to implement these reforms. As the NIH Representative on the Nanoscale Science, Engineering, and Technology Subcommittee, she continues to promote the NIH interest in biomedical R&D through strategic plans and activities associated with the National Nanotechnology Initiative.
Dr. Henderson initially joined NCI in 2011 as a Program Director in the Clinical Trials Branch of the Cancer Imaging Program. During this time, she managed clinical research grants that explored advances in medical imaging via clinical trials. This included the management and oversight of Phase 2 and 3 trials conducted by the American College of Radiology Imaging Network. She also served on the NSTC Committee on Science Interagency Working Group that developed the 2017 Roadmap for Medical Imaging R&D.
Dr. Henderson has a Ph.D. in Polymer Science (Chemistry-Engineering discipline) from the University of Massachusetts, Lowell, which laid the groundwork for understanding key design features in biomaterials for health-related research and chemical insight into biological processes at the molecular and cellular levels. Her professional experience as a scientist and global project leader at Novo Nordisk involved the development and management of large, diverse research programs supported by federal grants and new business incubators from different funders.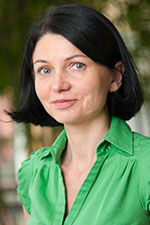 Jolanta Grembecka, Ph.D.
Associate Professor in the Department of Pathology and Co-Leader of the Developmental Therapeutics Program, the Rogel Cancer Center, the University of Michigan
Dr. Jolanta Grembecka is an Associate Professor in the Department of Pathology and Co-Leader of the Developmental Therapeutics Program in the Rogel Cancer Center at the University of Michigan. Dr. Grembecka's research has been focused on development of small molecule inhibitors of proteins involved in oncogenesis, with a particular focus on leukemia related proteins. Work from Dr. Grembecka's laboratory has been dedicated to the development of small molecules targeting the protein-protein interaction between menin and Mixed Lineage Leukemia 1 (MLL1) as a new targeted therapy for acute leukemia patients with translocations of the MLL1 gene. Her laboratory has developed the first small molecule inhibitors of the menin-MLL1 interaction, which were licensed by Kura Oncology and advanced to phase I/IIA clinical trials in acute myeloid leukemia patients. Her laboratory is also pursuing development of new targeted therapies for hematologic and solid cancers by blocking novel epigenetic targets, including histone methyltransferases. Dr. Grembecka received her PhD in Chemistry at Wroclaw University of Technology, Poland. She completed postdoctoral training in drug discovery at the University of Virginia, before starting her independent laboratory at the University of Michigan. Dr, Grembecka is a co-author on ~80 peer-reviewed scientific publications and an inventor on over 10 patents. She is a Leukemia and Lymphoma Society Scholar and American Cancer Society Research Scholar.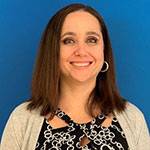 Mollie Leoni, M.D.
Vice President, Clinical Development, Kura Oncology, Inc.
Dr. Leoni joined Kura Oncology with more than 10 years of drug development experience, heavily focused within the orphan disease and oncology spaces. During this time, she has held positions of increasing responsibility at pharmaceutical companies both large and small. Most recently, she served as the Executive Director of Medical Science for Kyowa Kirin, serving as the clinical lead for several oncology programs including one that resulted in the successful international registration of a treatment for cutaneous T-cell lymphoma. Dr. Leoni obtained her undergraduate and medical degrees from the University of Pennsylvania, where she also trained extensively in bioethics before entering postgraduate training at Thomas Jefferson University.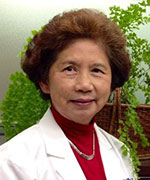 Alice L. Yu, M.D., Ph.D.
Professor Emeritus of Pediatrics, University of California in San Diego
As a pioneer in cancer immunotherapy targeting GD2, Dr. Yu has taken an anti-GD2 monoclonal antibody, dinutuximab from IND application through phase III clinical trial, culminating in its FDA approval in 2015. This could not have been accomplished without the manufacture and supply of dinutuximab by the Biopharmaceutical Resource Branch of Frederick National Lab. It is the first approved immunotherapeutic agent to target non-protein glycolipid molecule, thereby widening the net of potential pharmaceutical targets. Previously, Dr. Yu's research focused on childhood leukemia, esp. T-ALL. She was the first to obtain an IND for deoxycoformycin to target an enzyme crucial for T-cell functions, adenosine deaminase, for the treatment of T-ALL. The promising results of her phase I study sparked interests in its applications to adult haematological malignancies, leading to its FDA approval for the treatment of hairy cell leukemia in 1991. Dr. Yu elucidated the role of p15/16 in the pathogenesis of T-ALL and generated preclinical evidence for targeting deficiency of p15/p16 and methylthioadenosyl phosphorylase with CDK4/6 inhibitors and alanosine, respectively, for cancer therapy. Recently, her group has uncovered the roles of another glycolipid, Globo H ceramide in cancer as an immune checkpoint molecule and an angiogenic factors, providing rationales for the ongoing development of Globo H-targeted immunotherapeutics. Her group is also investigating the use of NKT-stimulatory glycolipids as anti-cancer therapeutics and vaccine adjuvants. In addition, they have identified SHIP2, GPER, TMCC3 as new biomarkers for breast cancer stem cells. Dr. Yu earned her MD from The National Taiwan University, and PhD in Microbiology &bps; Immunology from The University of Chicago and completed her fellowship at Boston Children's Hospital.