Alan S. Rabson, MD: Celebrating a Life in Science, Leadership, and Patient Care
October 30, 2018
2:00-4:00 P.M.
Reception to follow hosted by FNIH
Ruth L. Kirschstein Auditorium
Natcher Conference Center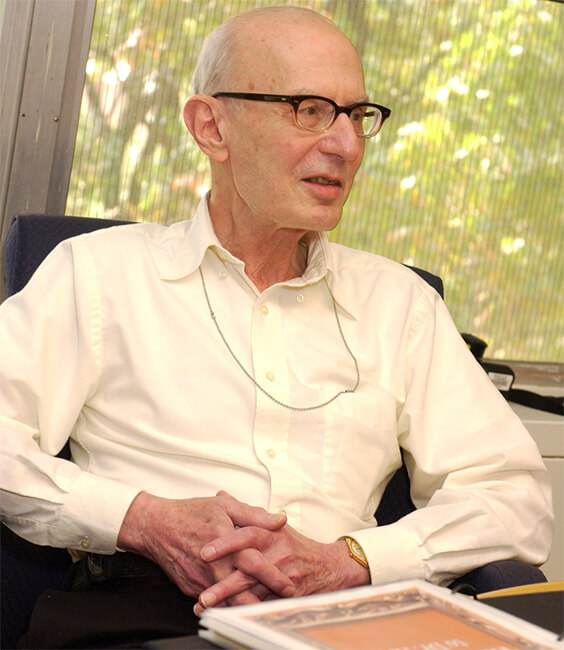 Dr. Alan Rabson's distinguished scientific career spanned six decades and included research on tumor virology and cancer pathology as well as senior leadership roles at the National Cancer Institute (NCI).
Dr. Rabson arrived at NIH in 1955, as a pathology anatomy resident. His career at NCI began not long after, when he was recruited to study tumor-causing viruses and serve as a staff member in NCI's pathology department at the NIH Clinical Center.
After 20 years in the pathology department, Dr. Rabson was named director of the forerunner to what is now NCI's Division of Cancer Biology. During that time, he oversaw the division's transition from an intramural research group that performed its own research to one that also managed the funding of cancer research performed by NCI-supported investigators at institutions across the country. The final stage of Dr. Rabson's distinguished career at NCI began in 1995, when he was named deputy director of the institute by then-NCI Director Dr. Richard Klausner.
Dr. Rabson held clinical professorships at George Washington University and Georgetown University, and received multiple awards from the Public Health Service for his clinical work and scientific contributions. He officially retired from federal service in 2015. That same year he was named a Scientist Emeritus at NCI.
Dr. Rabson's wife of 59 years, Dr. Ruth Kirschstein, was also a highly respected and accomplished scientist at NIH. She was the first woman to direct an NIH institute, leading the National Institute of General Medical Sciences for two decades.
Read more about Dr. Rabson on the Cancer Currents Blog.