Resources and Links
Cyber Security Pandemic Safety Weather Safety Active Shooter and Bomb Threat Safety Fire Safety Volunteering, Training, and Careers
---
Cyber Security

The Cybersecurity and Infrastructure Security Agency (CISA) is the Nation's risk advisor, working with partners to defend against today's threats and collaborating to build more secure and resilient infrastructure for the future. CISA's new logo officially launched April 30 and has layers of meaning representing the Agency and its mission. 
CISA Stop. Think. Connect. Toolkit
 
 

You're shopping at the mall with your children when one of them suddenly disappears. A quick search of the nearby area is unsuccessful. What do you do?

Now there's a free new tool from the FBI that can help. Our Child ID app—the first mobile application created by the FBI—provides a convenient place to electronically store photos and other vital information about your children so that it's literally right at hand if you need it. You can show the pictures and provide physical identifiers such as height and weight to security or police officers on the spot. Using a special tab on the app, you can also quickly and easily e-mail the information to authorities with a few clicks.

The app includes tips on keeping children safe as well as specific guidance on what to do in those first few crucial hours after a child goes missing. It features a password protection option to help keep your information safe and allows you to add pictures from your mobile phone's image library. You can also zoom in and crop images prior to saving.

The app is available for download on iPhones through iTunes and on Android phones through Google Play.

 
 
---
Pandemic Safety
Look through the CDC COVID-19 playlist below
 
 
 
Handy Links

You can also visit the CDC "About Masks" page for more info.
---
Weather Safety
EPA Sun Safety Information

SKYWARN Amateur Weather Spotter Program

SKYWARN® is a National Weather Service (NWS) program developed in the 1960s that consists of trained weather spotters who provide reports of severe and hazardous weather to help meteorologists make life-saving warning decisions. Spotters are concerned citizens, amateur radio operators, truck drivers, mariners, airplane pilots, emergency management personnel, and public safety officials who volunteer their time and energy to report on hazardous weather impacting their community.
National Oceanic and Atmospheric Administration Webinar Series
---
Active Shooter and Bomb Threat Safety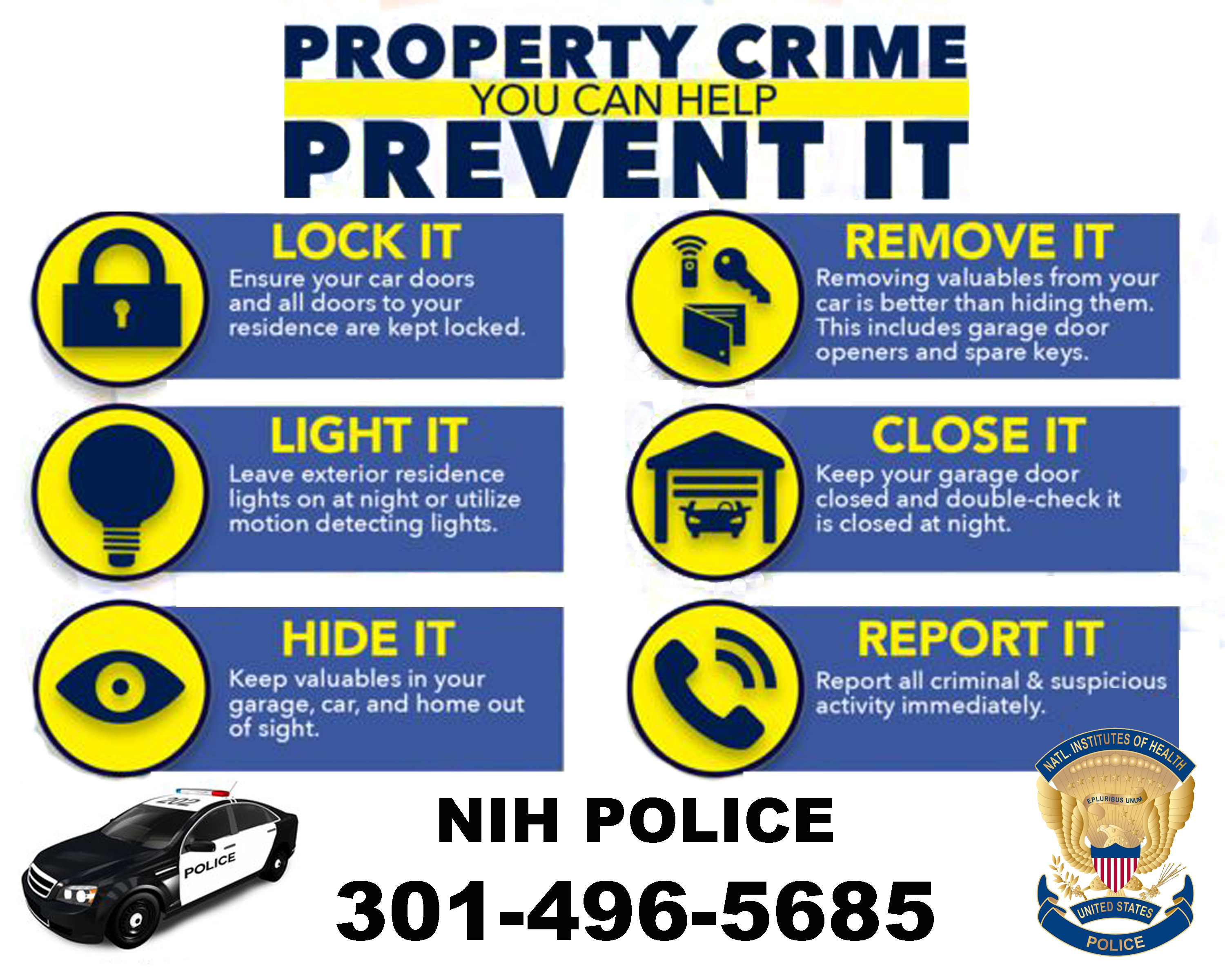 This page describes what to do in an active shooter event. Remember during an active shooting to RUN. HIDE. FIGHT.

Fire Safety
Escape planning tips
Pull together everyone in your household and make a plan. Walk through your home and inspect all possible exits and escape routes.  Households with children should consider drawing a floor plan of your home, marking two ways out of each room, including windows and doors. Also, mark the location of each smoke alarm.

A closed door may slow the spread of smoke, heat and fire. Install smoke alarms in every sleeping room, outside each sleeping area and on every level of the home. NFPA 72, National Fire Alarm Code® requires interconnected smoke alarms throughout the home. When one sounds, they all sound.

When you walk through your plan, check to make sure the escape routes are clear and doors and windows can be opened easily.

Choose an outside meeting place (i.e. neighbor's house, a light post, mailbox, or stop sign) a safe distance in front of your home where everyone can meet after they've escaped. Make sure to mark the location of the meeting place on your escape plan.

Go outside to see if your street number is clearly visible from the road. If not, paint it on the curb or install house numbers to ensure that responding emergency personnel can find your home.

Have everyone memorize the emergency phone number of the fire department. That way any member of the household can call from a neighbor's home or a cellular phone once safely outside.

If there are infants, older adults, or family members with mobility limitations, make sure that someone is assigned to assist them in the fire drill and in the event of an emergency. Assign a backup person too, in case the designee is not home during the emergency

If windows or doors in your home have security bars, make sure that the bars have emergency release devices inside so that they can be opened immediately in an emergency. Emergency release devices won't compromise your security - but they will increase your chances of safely escaping a home fire.

Tell guests or visitors to your home about your family's fire escape plan. When staying overnight at other people's homes, ask about their escape plan. If they don't have a plan in place, offer to help them make one. This is especially important when children are permitted to attend "sleepovers" at friends' homes.

Be fully prepared for a real fire: when a smoke alarm sounds, get out immediately. Residents of high-rise and apartment buildings may be safer "defending in place."

Once you're out, stay out! Under no circumstances should you ever go back into a burning building. If someone is missing, inform the fire department dispatcher when you call. Firefighters have the skills and equipment to perform rescues.
Put your plan to the test
Practice your home fire escape plan twice a year, making the drill as realistic as possible.

Make arrangements in your plan for anyone in your home who has a disability.

Allow children to master fire escape planning and practice before holding a fire drill at night when they are sleeping. The objective is to practice, not to frighten, so telling children there will be a drill before they go to bed can be as effective as a surprise drill.

It's important to determine during the drill whether children and others can readily waken to the sound of the smoke alarm. If they fail to awaken, make sure that someone is assigned to wake them up as part of the drill and in a real emergency situation.

If your home has two floors, every family member (including children) must be able to escape from the second floor rooms. Escape ladders can be placed in or near windows to provide an additional escape route. Review the manufacturer's instructions carefully so you'll be able to use a safety ladder in an emergency. Practice setting up the ladder from a first floor window to make sure you can do it correctly and quickly. Children should only practice with a grown-up, and only from a first-story window. Store the ladder near the window, in an easily accessible location. You don't want to have to search for it during a fire.

Always choose the escape route that is safest – the one with the least amount of smoke and heat – but be prepared to escape under toxic smoke if necessary. When you do your fire drill, everyone in the family should practice getting low and going under the smoke to your exit.

Closing doors on your way out slows the spread of fire, giving you more time to safely escape.

In some cases, smoke or fire may prevent you from exiting your home or apartment building. To prepare for an emergency like this, practice "sealing yourself in for safety" as part of your home fire escape plan. Close all doors between you and the fire. Use duct tape or towels to seal the door cracks and cover air vents to keep smoke from coming in. If possible, open your windows at the top and bottom so fresh air can get in. Call the fire department to report your exact location. Wave a flashlight or light-colored cloth at the window to let the fire department know where you are located.
---
Volunteering, Training, and Careers
Do you love the weather? Interested in actually participating in the science? Well, citizen science may just be for you! Citizen science is a form of open collaboration in which anyone can take part in the scientific process to address real-world problems. You can help by taking real-time weather observations, alerting officials about severe weather occurring where you are, and contributing to NOAA research using an app on your phone.

The Cybersecurity and Infrastructure Security Agency (CISA) is the Nation's risk advisor, working with partners to defend against today's threats and collaborating to build more secure and resilient infrastructure for the future.  One way we accomplish this goal is by providing a robust offering of Cybersecurity and Critical Infrastructure Training opportunities.
Every day, the women and men of CISA work with our partners across the country to strengthen the backbone of our national and economic security. We work behind the scenes making sure that the systems, networks and critical infrastructure Americans rely on are there when they need them. We work collaboratively with state and local government, private industry, law enforcement, and top-tier researchers. Join the team that is Defending Today, Securing Tomorrow!

 

Team Rubicon is a 501(c)3 nonprofit that utilizes the skills and experiences of military veterans with first responders to rapidly deploy emergency response teams. Founded in 2010, Team Rubicon has deployed across the United States and around the world to provide immediate relief to those impacted by disasters and humanitarian crises.
The Community Emergency Response Team (CERT) program educates volunteers about disaster preparedness for the hazards that may impact their area and trains them in basic disaster response skills, such as fire safety, light search and rescue, team organization, and disaster medical operations. CERT offers a consistent, nationwide approach to volunteer training and organization that professional responders can rely on during disaster situations, allowing them to focus on more complex tasks.