Abstracts & Posters Info
The organizing committee encourages everyone to submit an abstract! If we need to switch to a virtual colloquium, instructions for a virtual poster presentation will be provided before the Colloquium.
There will be six sections this year:
Bioinformatics, Epidemiology and Translational Research
Biophysics, Chemistry, Pharmacology and Structural Biology
Molecular and Cellular Biology and Microbiology
Cancer Models, Cancer Stem Cells, Carcinogenesis and Metastasis
Genetics, Genomics, Chromatin, Signal Transduction and Transcription
Immunology, Virology and Metabolism
The abstract may have a maximum length of 500 words (no tables or figures) and should be divided into the following parts:
Background and Hypotheses
Study Design and Methods
Results and Conclusions
Relevance and Importance
Poster boards are to be 4' wide x 6' high.
There is one poster session on each day. Additionally, poster session presentation times are divided into groups by even and odd poster numbers. 

All posters should be 4 feet wide and 6 feet high (see diag.)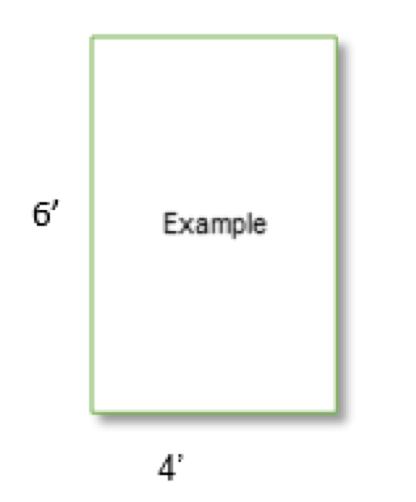 Full abstracts will be published in the Colloquium book, which will be distributed at the meeting.

NOTE:  Abstracts will not be edited. Be sure NOT to use special characters. (ex. dashes, single quotes, double quotes and Greek characters/symbols)

BEST POSTER AND ORAL PRESENTATION AWARD 
Both abstracts and posters will be judged, and best presentations will be recognized. Oral presentations will be judged at the time of the talk. In addition to the travel awards, we will award the Outstanding Postgraduate (OPGF) award to the post-baccalaureate fellow or graduate student from the selected oral presentation judging results.
Please note: You need to be available during your poster session to be considered for an award.
CCR FYI Committee members will not be eligible for a travel award but can be selected for an oral presentation.
Abstract/Presentation Judging
Using a scale of 1 - 5 (5 = best) abstracts/presentations will be evaluated in the following categories:
Scientific Merit (Significance/Impact)
To what degree was the goal/purpose of the study made clear?
Is the importance apparent?

Methodology
To what degree was the design, procedures, and data analysis made clear?
Were the methods appropriate/complete?

Presentation
Was the presentation well organized and clearly communicated? Did the individual display familiarity and understanding of the work presented by handling questions and/or indicating future directions? Was the talk given in the allotted time?

Visual Presentation
What was the overall quality of the presentation in terms of visibility and design?
Did the graphic/tabular display enhance the presentation?

Creativity and Originality
To what degree did the presentation demonstrate novel, creative, original or insightful approaches?