Quantitative Imaging Network Virtual Annual Meeting
---
May 20, 2022
Virtual Meeting
Overview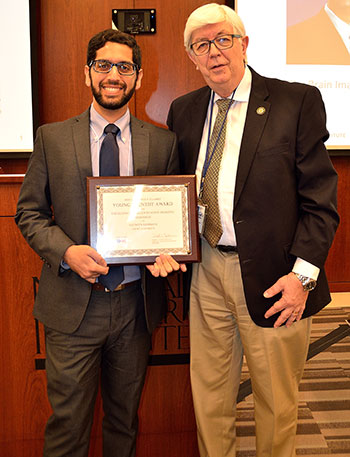 As the QIN moves towards achieving its goals of developing, optimizing and validating quantitative imaging (QI) software tools and methods for prediction and/or measurement of response to cancer therapies, the 2022 QIN virtual meeting is focused on validation of quantitative imaging software tools and methods in the clinical settings. The annual meeting will provide an opportunity for members of the network which include, Principal Investigators and their multidisciplinary teams comprising of oncologists, clinical and basic imaging scientists, and industrial partners, to meet and discuss their research endeavors and showcase research findings through presentations.
There is no registration fee for attending the QIN Annual Meeting, however all attendees are required to individually register. Registration is not complete until the form is submitted.
Registration will close 5:00 PM EST on May 12, 2022.
Meeting Information 
A link to access the Virtual Annual Meeting will be emailed to meeting participants during the week of the meeting. This will be a separate email from the registration confirmation email. The meetings will start promptly at 11:00 AM on Friday, May 20, 2022. Please log in 15 minutes early to ensure that you are not having any technical difficulties. If you are unable to connect to the virtual meeting, send an email to Dr. Darrell Tata and Mr. Loren Nigro