Speaker Bios
Quadrennial Review-NCI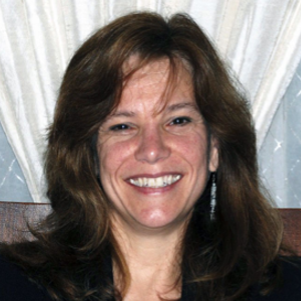 Cynthia Masison, Ph.D.
Cynthia Masison, Ph.D., is a Senior Associate Scientist and Program Specialist for the Office of Scientific Programs, in the Office of the Director, Center for Cancer Research (CCR), National Cancer Institute (NCI). She received her B.S. in Biochemistry and Molecular Biology from Mount Holyoke College and her doctorate degree from the Graduate School of Biomedical Sciences at the University of Massachusetts Medical School in Worcester, Massachusetts studying Human Immunodeficiency Virus infection of myeloid cells. To continue her research on human retroviruses, she joined Dr. John Brady's laboratory at the NCI; first as a postdoctoral fellow and then a staff scientist focusing on viral and cellular gene regulation by the Human T-cell Leukemia Virus Type 1 (HTLV-1) Tax protein to understand T-cell transformation. In 2009, she joined Dr. Genoveffa Franchini's laboratory in the Vaccine Branch (VB), NCI to head her group studying HTLV-1 evasion of the host immune response. In 2014 Dr. Masison transferred to the Office of Scientific Programs (OSP) while continuing her research as an adjunct investigator in VB identifying mechanism of HTLV persistence and pathogenesis. In 2017, Dr. Masison was elected to the Board of the International Retrovirology Association and recently became the co-chair for the Center of Excellence in HIV/AIDS and Cancer Virology and an Associate Editor for Frontiers in Microbiology. She is a co-founding member of the Staff Scientist/Staff Clinician (SS/SC) Organization and a longtime member of the SS/SC Professional Development Committee. In OSP, Dr. Masison provides administrative support to CCR investigators, guiding them through site visits, promotions, and scientific awards. She has received NCI Director's Awards for her work in OSP.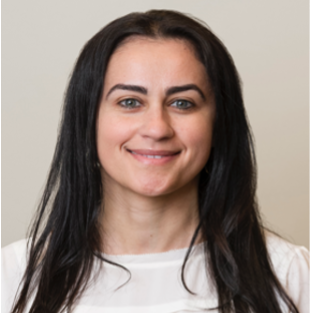 Rena Rodriguez
Rena Rodriguez is the Deputy Director of the Administrative Resource Center (ARC)-Center for Cancer Research (CCR) in the National Cancer Institute (NCI) and Acting Director for Management Liaison Services in the Office of Intramural Research (OIR), National Institutes of Health (NIH). She received her B.S. from Strayer University in 2003 while starting her administrative career at the NIH in 2001 working in the Experimental Transplantation and Immunology Branch (ETIB), CCR, NCI. After over seven years with the ETIB, Mrs. Rodriguez decided it was time to grow her career and transferred to the Office of the Secretary, Department of Health and Human Services as an Administrative Officer for one year before being offered the opportunity to return to the NCI as a Lead Administrative Officer in 2009. In 2010, the ARC-CCR had a need for a Deputy Director to assume the human resources responsibilities of the CCR and Mrs. Rodriguez was selected due to her experience working with Title 42 cases. She has been with the ARC-CCR since October 2010. In addition, she is an active member of the Intramural Administrative Management Council (IAMC) and now serves as the OIR representative. Mrs. Rodriguez continues to be involved in the NIH community in workgroups focused on mentoring, risk management, and personnel.
---
Quadrennial Review-NIDDK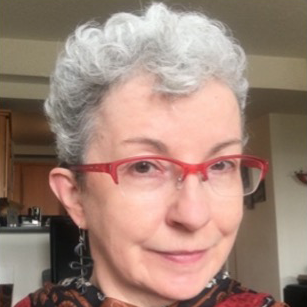 Karen Usdin, Ph.D.
Karen Usdin, Ph.D., Chair, Senior Investigator, Laboratory of Cell and Molecular Biology, NIDDK. The Repeat Expansion Diseases are a large group of human genetic disorders that arise from an expansion in the size of a disease-specific tandem repeat tract or microsatellite. The mechanism of expansion is unknown. The consequences of expansion depend on a combination of sequence of the repeat, its location within the affected gene and the normal function of that gene. Most of the diseases in this group are severely life-limiting and have no effective treatment or cure. My group is particularly interested in those diseases where the repeat is located outside of the open reading frame and thus, where the consequences of expansion are not immediately apparent. We are interested in the molecular basis of the unusual mutation responsible for these disorders and in the downstream consequences of this mutation in this disease subset. By identifying the pathways involved in disease pathology, we hope to develop rational approaches to treating these disorders and other disorders like them. My group focuses primarily on the FMR1-related disorders (aka the Fragile X–related disorders), Friedreich ataxia and Glutaminase Deficiency Disorder. The FMR1-related disorders result from expansion of a CGG•CCG-repeat in the 5' untranslated region (5' UTR) of the X-linked FMR1 gene. We are also interested in developing better tools for diagnosis and research. To this end we have recently developed a package of robust, inexpensive and sensitive diagnostic assays for the FMR1-related disorders that are suitable for use both in the laboratory and clinic. We are also working with the Undiagnosed Diseases Program at the NIH to identify additional new Repeat Expansion Diseases and to develop assays suitable for diagnosing a variety of newly identified diseases in this group.
---
Workshop
Collaborations: Communication is Key!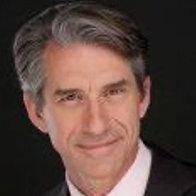 Scott Morgan
Scott Morgan has been teaching leadership and communication skills for over 25 years. His clients include the majority of institutes at the NIH, Mount Sinai, the Mayo Clinic, the Howard Hughes Medical Institute plus dozens of universities. Scott also teaches media and communication strategy to many think tanks and research organizations around the world. He is a Senior Associate at the Leadership Academy at the Center for Strategic and International Studies (CSIS), graduated with honors from the University of California Davis, and holds a master's degree in psychology from Columbia University. He authored the book Speaking about Science published by Cambridge University Press (2006) and launched a mindfulness app for young adults called 3rdi in 2014. www.MorganGp.com
---
Keynote:
Teamwork in Science Teams: Insights from the Science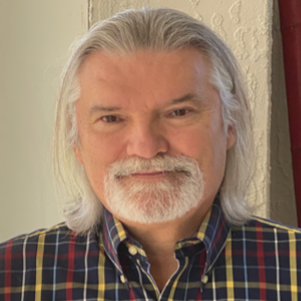 Eduardo Salas, Ph.D.
Eduardo Salas, Ph.D. is the Allyn R. & Gladys M. Cline Chair Professor and Chair of the Department of Psychological Sciences at Rice University. His expertise includes assisting organizations, including oil and gas, aviation, law enforcement and healthcare industries, in how to foster teamwork, design and implement team training strategies, how to create a safety culture and minimize errors, facilitate learning and training effectiveness, optimize simulation-based training, manage decision making under stress, and develop performance measurement tools. Dr. Salas has co-authored over 600 journal articles & book chapters and has co-edited 37 books and handbooks, authored one book on team training and has one on teamwork. His work has been cited over 120,000 times. He is a Past President of the Society for Industrial/Organizational Psychology (SIOP) and the Human Factors & Ergonomics Society (HFES). He is a Fellow of the American Psychological Association (APA), Association for Psychological Science and HFES. He is also the recipient of the 2012 Society for Human Resource Management Losey Lifetime Achievement Award, the 2012 Joseph E. McGrath Award for Lifetime Achievement from the Interdisciplinary Network of Group Research for his work on teams and team training and the 2016 APA Award for Outstanding Lifetime Contributions to Psychology.
He received his Ph.D. degree (1984) in Industrial/Organizational Psychology from Old Dominion University.
---
SCEP: Informational Session

Erika Ginsburg, M.A.
Erika Ginsburg, M.A. Chief, Office of Training and Education, currently serves as Chief of NCI's Center for Cancer Training (CCT) Office of Training and Education (OTE). She uses her passion for training and mentorship to manage career development programs for trainees. Several years ago, Erika revised the Sallie Rosen Kaplan Postdoctoral Fellowship for Women Scientists to better prepare NCI's female postdoctoral fellows to transition to independence and to retain them in science. Fellows who have successfully completed the one-year program and have gone on to their next career stage have all remained in the biomedical workforce. In addition, she has developed, coordinated, and evaluated other career development workshops, courses, and programs in the CCT. Erika leads the NIH Fellows Editorial Board, NCI Explore On-Site program, and the NCI Director's Innovation Award, just to name a few. Her effort in initiating the Responsible Conduct of Research training course for NCI trainees was recognized by an individual NCI's Director's Award in 2016. In 2006, the Association for Women in Science, Bethesda Chapter, awarded her Mentor of the Year. As Chief of OTE, Erika will further advocate for trainees, and continue to facilitate and promote training opportunities by working closely with trainees, PIs, and senior leadership.
Before joining CCT, Erika had a long career in NCI's intramural program as a Technical Laboratory Manager in CCR's Mammary Biology and Tumorigenesis Laboratory where she studied prolactin's action on breast cancer. Prolactin is an important hormone responsible for the development of the breast and may be positively associated with breast cancer risk. Together with Dr. Barbara Vonderhaar, she was the first to demonstrate that human breast cancer cells synthesize and secrete significant amounts of biologically active prolactin. She mentored over 150 trainees in the laboratory and has over 50 publications in the fields of drug metabolism, and hormone regulation of the normal and cancerous breast.
Erika received her undergraduate training in Biophysics and Microbiology from the University of Pittsburgh, her master's degree from Johns Hopkins University in Science/Medical Writing, and holds a master's Certificate in Biotechnology Management from the University of Maryland University College.
---
Effective & Harmonious Collaborations:
Managing Challenges & Planning for Success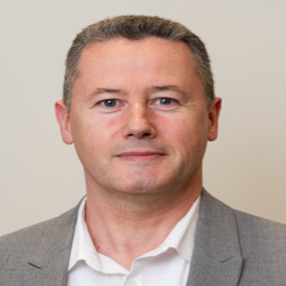 Christophe Marchand, Ph.D.
Christophe Marchand, Ph.D., obtained his PhD in Molecular Pharmacology in 1997 from the University of Paris, Pierre & Marie Curie, in the area of gene therapy via DNA triple helix formation. In 1998, he joined the Laboratory of Molecular Pharmacology at the NCI as a Visiting Fellow where he was appointed Staff Scientist in 2006. In 2014, he was promoted to Senior Staff Scientist (NIH Associate Scientist) in the Developmental Therapeutics Branch. In 2016, Dr. Marchand became a Health Scientist Administrator at the Center for Research Strategy within the Office of the Director at the NCI. During his 25 years of bench work, Dr. Marchand has co-authored 117 peer-reviewed publications and holds 23 patents. He is a recipient of three NCI Director's Innovation Awards and 14 Federal Technology Transfer Awards for the development of new classes of antiviral and anticancer drugs. He is also the recipient of a competitive NIH R03 grant for a trans-NIH high-throughput screening effort. Dr. Marchand has been leading the Professional Development Committee of the NCI Staff Scientists and Staff Clinicians Organization from 2011 to 2016 and has been involved in capacity building at the institute level ever since. Dr. Marchand is also a volunteer Training Officer in the Civil Air Patrol (US Air Force Auxiliary) certified in air/ground search & rescue and wilderness medical operations training.